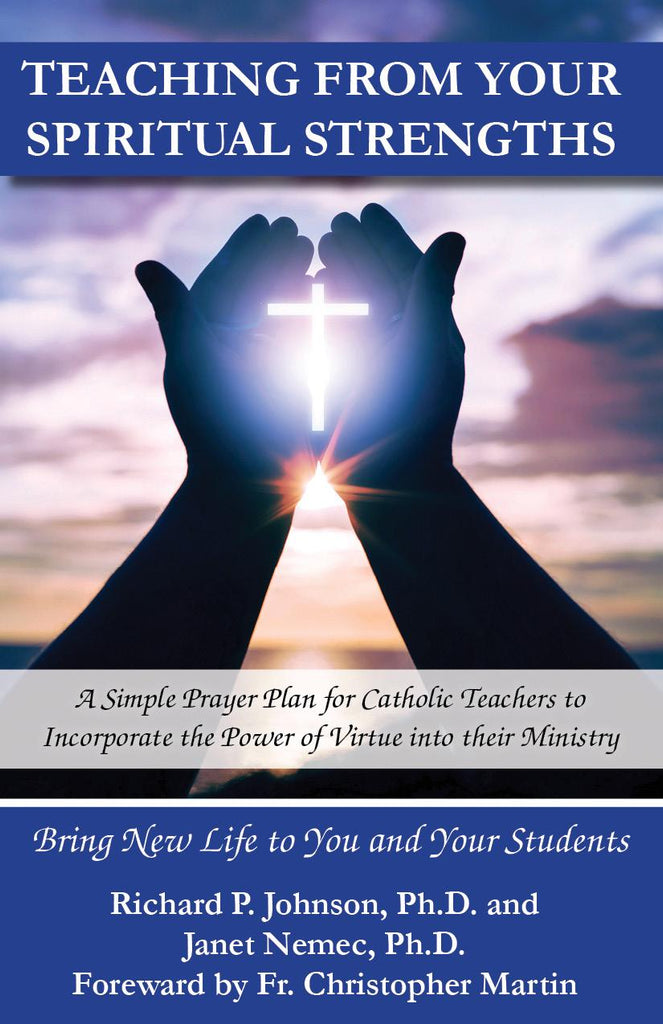 Teaching from your Spiritual Strengths:
$ 9.99 USD
A Simple Prayer Plan for Catholic Teachers to Incorporate the Power of Virtue into Their Ministry
Teaching is hard work! Teaching is noble work. This book helps you be a better teacher, a better person and better follower of Jesus Christ. This book is designed for teachers (or administrator) in any and all Catholic schools at any and all levels, and for all Catholic teachers in a public or other private school.